I'm sorry at this present time I will not be offering any classes until further notice.
Instructor: Eleanor Parr-DiLeo

Register by email @ designsbyeleanor@msn.com or call 201-321-9273
Come create your mosaics in my studio located at 7 Bott Lane, Towaco (Montville Township), NJ 07082. Come as many hours as you want to work on your mosaic project. You can bring your own material or or purchase one from my supplies store. NOTE: If you are planning on working on a large mosaic you will have to arrange for private time in my studio.
Create an indoor or outdoor mosaic of your choice. Beginner & advanced mosaic artists are welcome. All tools & supplies will be provided. I will teach newcomers and answer questions as you work on your mosaic piece (s).
Must be at least 12 years old or younger must be accompanied by an adult
Maximum of 6 students in the studio at one time.
Check my calendar for studio days and time.
12" Stepping Stone Circle (estimated time 6 hours)
circle stone only $6.00
square stone only $6.00
Circle Stone with materials - $25.00 - (grout, gloves, dusk mask, adhesive, and tesserea)
Square stone with materials - $22.00 - (grout, gloves, dusk mask, adhesive, and tesserea)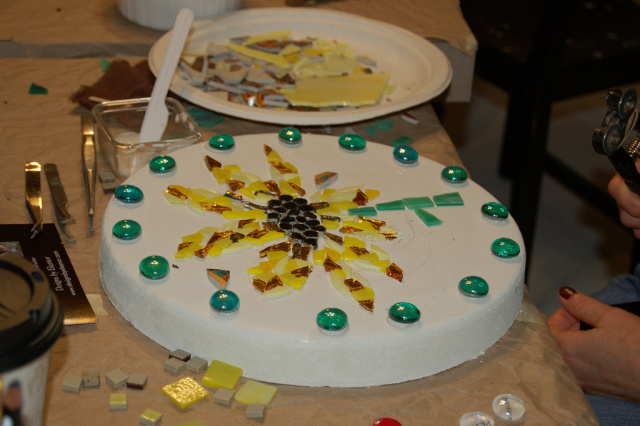 9 1/2 x 7 1/2" glass picture frame (holds 3 1/2 x 5 1/2 photo) (estimated time 4 hours)
picture frame only - $5.00
picture frame with materials - $15.00 (grout, gloves, dusk mask, adhesive, and tesserea)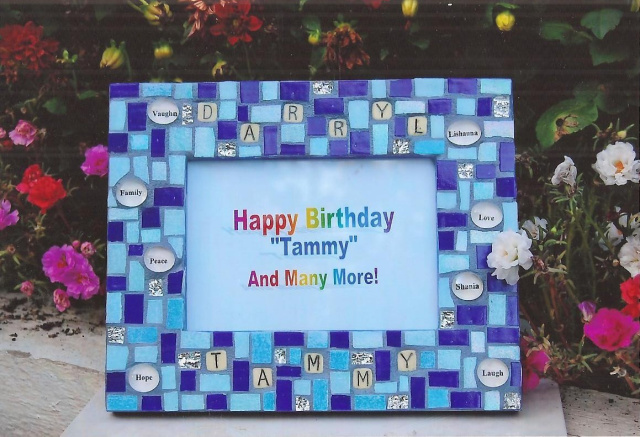 Mosaic 16 x 20 inch board (estimated time 12 hours)
16 x 20 inch board only $12.50
board and materials $55.00 (grout, gloves, dusk mask, adhesive, and tesserea)
Mosaic 11 x 14 inch board (estimated time 12 hours)
board only $13.50
board and materials $45.00 (grout, gloves, dusk mask, adhesive, and tesserea)
8 x 10 inch square mirror (estimated time 9 hours)

8x10 inch board only $8.00
board and materials $35.00 (grout, gloves, dusk mask, adhesive, and tesserea) frame not included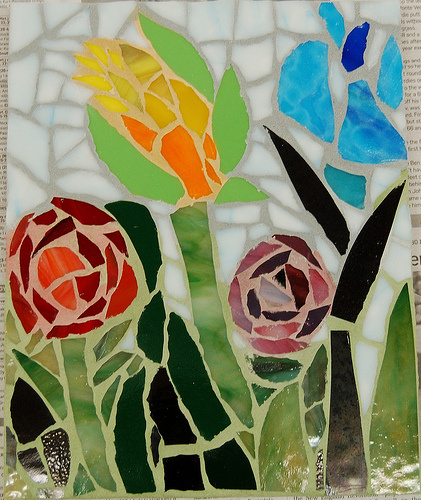 10 inch square mirror (estimated time 6 hours)
mirror wood frame only $5.00
mirror with frame with materials - $25.00 (grout, gloves, dusk mask, adhesive, and tesserea)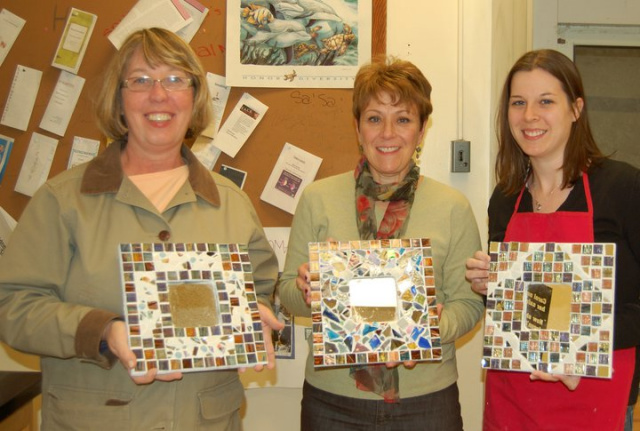 6 inch trivet (estimated time 3 hours)
trivet only $5.00
trivet with materials $10.00 (grout, gloves, dusk mask, adhesive, and tesserea)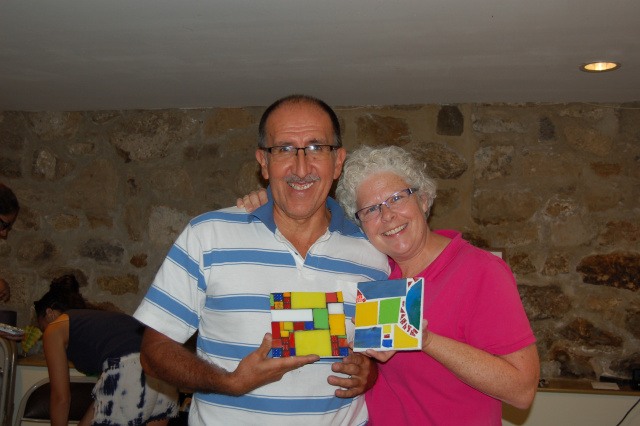 Mosaic a Vase (estimated time 6+ hours)
Large Vase & Supplies $25.00 - Vase only $6.00
Medium Vase & Supplies $20.00 - Vase only $4.00
Small Vase & Supplies $10.00 - Vase only $2.00
Material(grout, gloves, dusk mask, adhesive, and tesserea)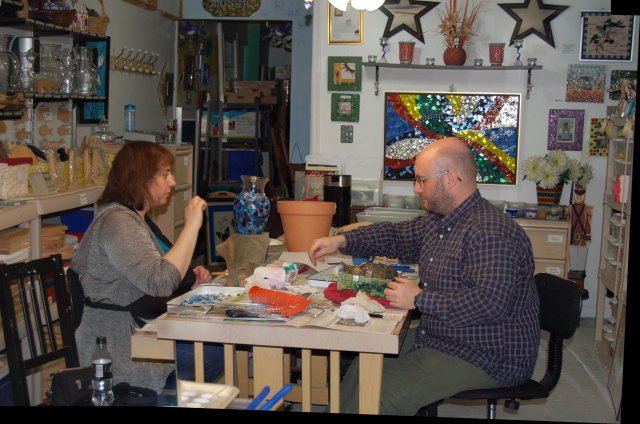 Mosaic Night Light (estimated time 4 hours)
night light kit $4.00
night light kit and supplies $10.00 (grout, gloves, dusk mask, adhesive, and tesserea)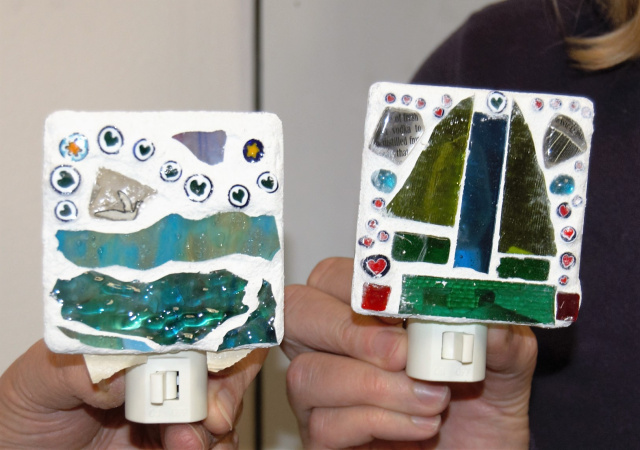 Mosaic birdbath (estimated time 4 hours)
Dish only $3.00
Dish with materials $20.00
13 1/2 x 10 1/2" wood tray (estimated time 8 hours)
Wood Tray Only - $7.00
Wood Tray with supplies $25.00 (grout, gloves, dusk mask, adhesive, and tesserea)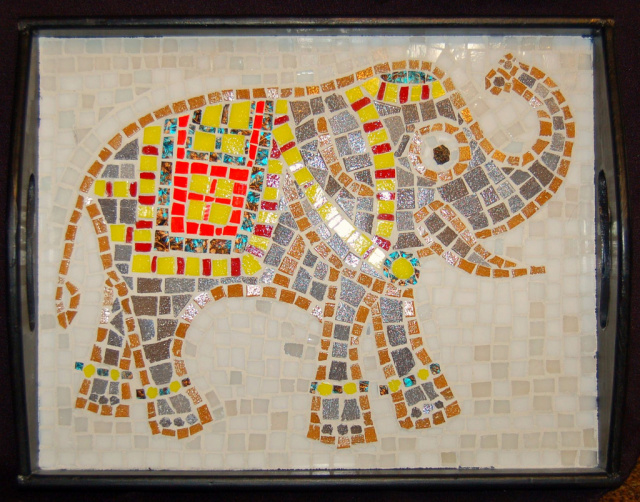 Mosaic Jewelry Pendent Necklace (estimated time 2 hours)
Pendent only - $6.00

Pendent with supplies $15.00 (grout, gloves, dusk mask, adhesive, and tesserea)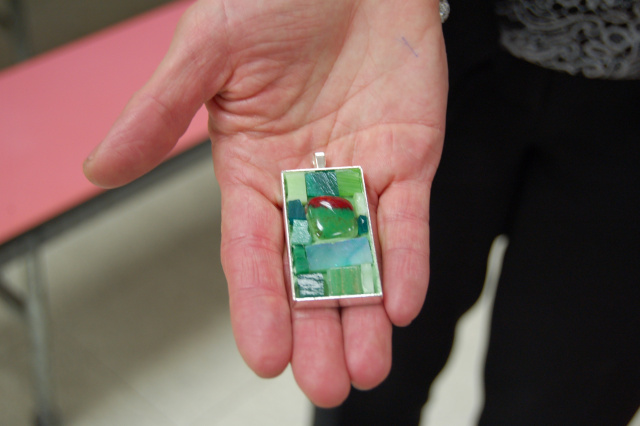 Mosaic Glass Dish (estimated time 6 hours)

Glass dish only $2.50
Glass dish with supplies $20.00 (grout, gloves, dusk mask, adhesive, and tesserea)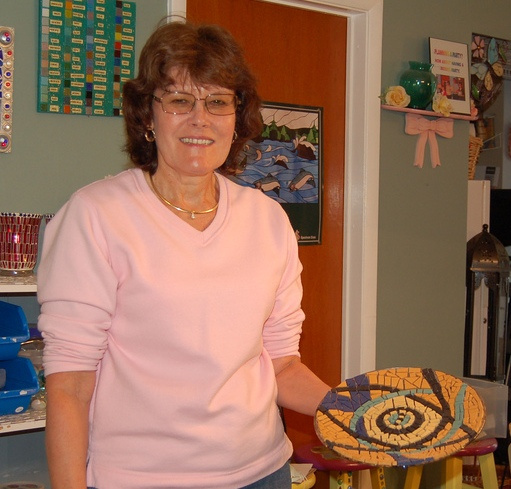 Mosaic outdoor bowling ball (estimated time 6 hours)

Bowling ball - must bring your own
Supplies $25.00 (grout, gloves, dusk mask, adhesive, and tesserea)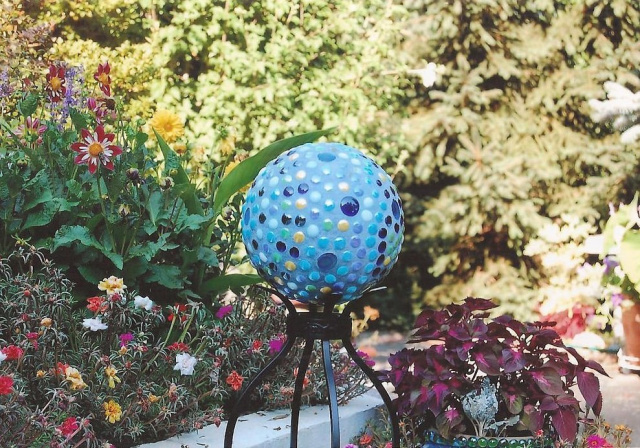 Mosaic Table (estimated time 9 hours)

Table 19" Round x 27" High $67.95
Table 16" Hexagon x 26" High $59.95
Table 19" Round with supplies $107.95 (grout, gloves, dusk mask, adhesive, and tesserea)

Table 16" Hexagon with supplies $104.95 (grout, gloves, dusk mask, adhesive, and tessera)